Tags
Cam Girl, FAR FROM YOU, If You Could Be Mine, Lies We Tell Ourselves, More Happy Than Not, Not Otherwise Specified, Pinned, POINTE, The Last Leaves Falling, Top Ten Tuesday, Vanished
Happy Top Ten Tuesday, courtesy of the Broke and the Bookish! Today's topic asks bloggers to focus on an area of diverse representation and pick our faves, so I picked my favorite characters who showcase intersectional diversity.
For those unfamiliar with the term, "Intersectional diversity" is when characters belong to more than one marginalized group, and relates to how those different identities intersect with each other. (For example, in my last book, Under the Lights, Vanessa is both Korean-American and gay, and those things largely play into her decision making regarding career moves, as well as her relationship with her parents.) It's something we don't see a lot of in YA or NA, but here are 10 great examples of when we do:
More Happy Than Not by Adam Silvera – main character is Puerto Rican, gay, and growing up poor in the Bronx. (Also definitely check out Aristotle and Dante Discover the Secrets of the Universe by Benjamin Alire Saenz for another book featuring great gay Latino boys!)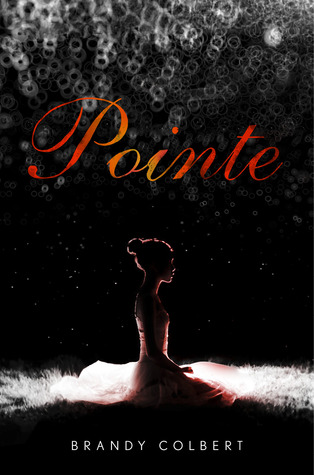 Pointe by Brandy Colbert – main character is a black ballerina with an eating disorder struggling with a harmful past relationship, and both the fact that there is tremendous extra pressure on her in a massively white industry and that black girls are often highly sexualized from a young age are hugely relevant.
If You Could Be Mine by Sara Farizan – main character and love interest are both Iranian girls, and highlights both the attitude toward homosexuality in that country and the unexpectedly differing attitude toward being transgender there.
The Last Leaves Falling by Sarah Benwell – main character is a Japanese boy with ALS making end-of-life decisions, partially inspired by the poetry of samurai, who consider suicide to be an honorific end.
Vanished by E.E. Cooper
– Kalah is Indian-American, has Obsessive Compulsive Disorder, and is in love with her (missing) best friend, Beth, a fact she accepts with really welcome confidence.
Far From You by Tess Sharpe – main character is bisexual and suffers from chronic pain after an accident, and her dependence on painkillers is not he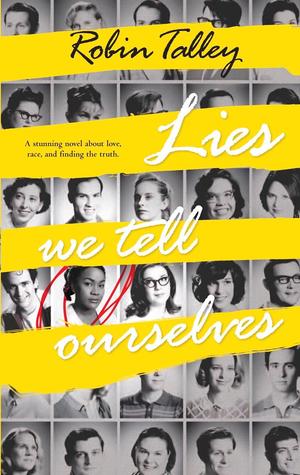 lped by the death of her best friend/the love of her life.
Not Otherwise Specified by Hannah Moskowitz – Etta is black, gloriously proudly bisexual, and in recovery from an eating disorder.
Lies We tell Ourselves by Robin Talley – not only are Sarah and Linda falling in love across racial lines in 1959, but they're hooking up during a time when being out and queer pretty much did not happen, ever.
Cam Girl by Leah Raeder – Vada is Puerto Rican and bisexual, which leads into issues of how she accepts her own identity as a result of her family's beliefs, and disabled,  which makes the art she used to live for impossible. All of this feeds into her interactions, relationships, and the choices she makes.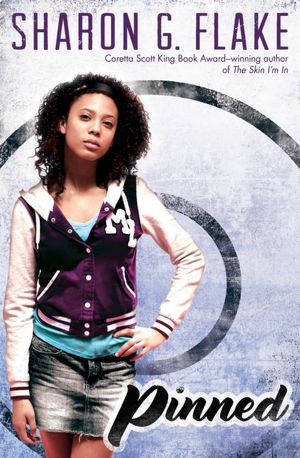 Pinned by Sharon G. Flake – this is such an interesting read with really strong alternating voices, both of which belong to black characters: a genius boy in a wheelchair and an athlete girl with a learning disability. While I had more complicated feelings about the relationship between them than I'll go into here, from an intersectional diversity standpoint, I thought this book was a great read, especially in the scenes with the very-present parents that give you an eye into the backgrounds the kids are coming from.