Thank you, The Broke and the Bookish, for this topic of my dreams. LET'S DO THIS:
But first, today is June 9, which means my CP Gina Ciocca's Last Year's Mistake is out, which is one of my most anticipated release in the history of life, because I love G and loved this book and read it twice back when it was just a manuscript FOR FUN. I had literally no hand in betaing this book, but I feel enormously attached to it anyway, and HAPPY BOOK BIRTHDAY, GINA!!!!! I LOVE YOU! ❤
Before:
Kelsey and David became best friends the summer before freshman year and were inseparable ever after. Until the night a misunderstanding turned Kelsey into the school joke, and everything around her crumbled—including her friendship with David. So when Kelsey's parents decided to move away, she couldn't wait to start over and leave the past behind. Except, David wasn't ready to let her go…
After:
Now it's senior year and Kelsey has a new group of friends, genuine popularity, and a hot boyfriend. Her life is perfect. That is, until David's family moves to town and he shakes up everything. Soon old feelings bubble to the surface and threaten to destroy Kelsey's second chance at happiness. The more time she spends with David, the more she realizes she never truly let him go. And maybe she never wants to.
Told in alternating sections, LAST YEAR'S MISTAKE is a charming and romantic debut about loving, leaving, and letting go.
BUY IT: Barnes & Noble * Amazon
And now, on to the rest!
*Please note I'm only including books I haven't read manuscripts/ARCs of yet; I've also read a lot of excellent fall books!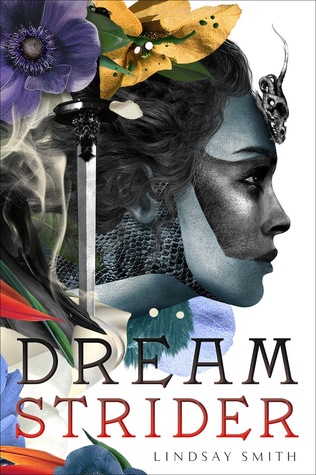 Dreamstrider by Lindsay Smith. A) Graceling meets Inception. B) Lindsay. C) THAT COVER. D) It's 1/3 dedicated to me, which is just the greatest thing and basically made my heart explode with happy ❤
Finding Center by Katherine Locke. I've already talked ad nauseam about how much I love love loved Second Position, so desperately wanting the sequel (and more Zaly) is a no-brainer.
The Weight of Feathers by Anna-Marie McLemore. I've been warned that this book is utterly gorgeous, and I happen to know personally that so is Anna-Marie (which sounds really superficially but I meant internally, but then again also externally? I'm gonna go now.)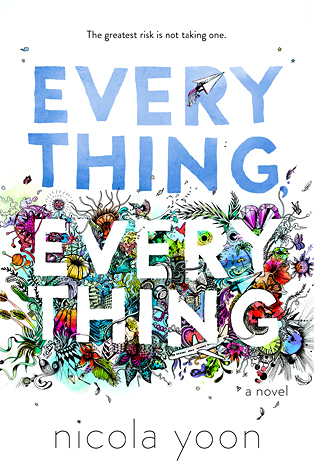 Everything, Everything by Nicola Yoon. I've heard nothing but fabulousness about this book, and got an ARC last month, so I will be reading this one ASAP.
Deceptive by Emily Lloyd-Jones. Illusive was one of my favorite reads of 2014, and is one of my favorite YA sci-fis, period, so I've been dying for this one forfreakingever.
For the Record by Charlotte Huang. This one could not sound cuter; it's exactly the kind of book I love and always want to see more!
Trust Me, I'm Trouble by Mary Elizabeth Summer. I loved Julep in the first book, and my body is READY to ship her super hard with teen Russian mafiosa, Dani.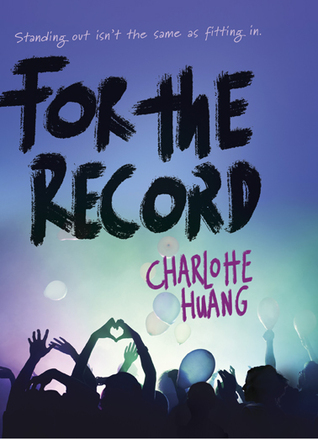 Legacy of Kings by Eleanor Herman. I love love love historically inspired fiction, and cannot wait for this one!
Never Always Sometimes by Adi Alsaid. Finally getting to meet Adi in person was such a bright spot of BEA last year, and hearing him talk about this book all the more so. I'm always dying for fun stories of friends hanging out, and this sounds like exactly my crack.
First & Then by Emma Mills. This just sounds so damn cute; how can I not??
Also, *coughs*, I have two more releases coming out this year, so, I'm pretty highly anticipating both Under the Lights (June 30) and Just Visiting (November 17), but, in fairness, I've read those, too.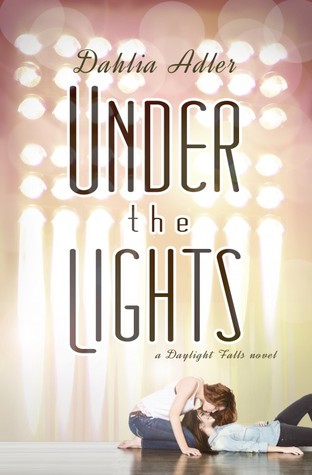 I'm totally leaving out a billion more but if I also mentioned Dumplin' and Blood and Salt and and and I'd probably go nuts, so I'm just gonna chill and read all of these ASAP! What's on your TBR for the rest of the year?