Happy Top Ten Tuesday, courtesy of the Broke and the Bookish! Today's topic is Top Ten Books I Recently Added to My TBR, which seemed easy enough, so, without further ado!
The Pragmatist by Stephanie Kuehn. The deal for this one was just announced last week, and is any explanation really necessary for why I'd add another Steph Kuehn book to my TBR? I should certainly hope not.
A Gentleman in the Street by Alisha Rai. I actually don't even know if this one is NA or straight-up erotica, but when my friend Sara Taylor Woods responds this strongly and positively to a hot romance, it automatically goes on my list.
Lilies of the Bowery by Lily R. Mason. It was super awesome this week to see my upcoming book, Under the Lights, included in an AfterEllen post on 5 Lesbian/Bi YAs they're looking forward to. I knew the other three books, but this one was new to me, so on to my TBR it went!
Legacy of Kings by Eleanor Herman. Every now and again I ask on Twitter what ARCs people would punch someone/thing for, and this week, this one got a mention. I'd never heard of it before, but a quick look at the synopsis revealed I need this series opener in my life ASAP.
The Unfortunate Decisions of Dahlia Moss by Max Wirestone. Yeah, I'm not gonna lie – it's pretty obvious why I added this one.
A Hidden Affinity by Audrey Coulthurst. A) Audrey is a friend of mine and she is awesome and I've heard from every source who's read this manuscript that the recently sold book is awesome as well, but B) IT IS ABOUT PRINCESSES WHO FALL IN LOVE AND WHAT COULD POSSIBLY BE BETTER.
Playing with Matches by Suri Rosen. Jim of YA Yeah Yeah mentioned this one to me, and given I very rarely see YAs about Orthodox Jews, this was an obvious add.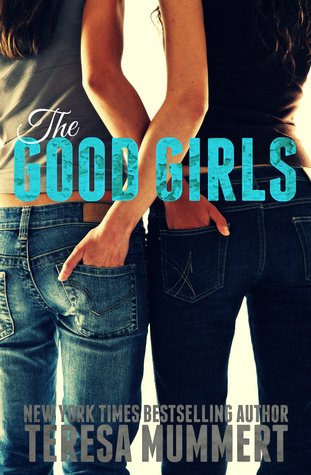 The Distance from A to Z by Natalie Blitt. Yay for another friend with a new book deal whose work I've really been looking forward to reading!
The Good Girls by Teresa Mummert. I've never read anything by Teresa Mummert before, but I think it was Megan Erickson who RTed one of the teasers for this upcoming f/f NA into my feed, and I was immediately sold. I mean, I was immediately sold at "f/f NA," but, yeah.
Paperweight by Meg Halston. It's always important to me to hear about issues covered in YA well by people who'd know, so when a friend who's battled an eating disorder picked this as a title that covers it well, it instantly jumped on my TBR. Just got an ARC, so I look forward to hopefully reading it soon!