This is my most shameful of shame posts right here. THANKS, The Broke and the Bookish, for exposing my dark shortcomings! I try to be well read in contemporary YA but sometimes, you just fall behind, and things happen, and dogs eat your homework, and YOU KNOW HOW IT IS. So, here it is – my TTT of shame.
Clean by Amy Reed. In my defense, I finally actually bought this one, but I think I just don't want to be done with her backlist, so I keep not reading it. Like, I'm saving it. Because I have issues. And it mocks me from my shelf. As it should.
Brooklyn Burning by Steve Brezenoff. "Uh, Dahlia," you are saying, especially if you are Katie Locke, "this book has a genderless narrator, and you loved Guy in Real Life, and you just bought this one. WTF are you even waiting for?" And I shake my head sadly, because I don't know. I don't know.
Fingerprints of You by Kristen-Paige Madonia. Do you even know how long ago I bought this book? Me neither. Beautiful cover! Road trip! Why haven't I read it? I don't know, stop hounding me!
This Lullaby by Sarah Dessen. So, I bought this one a long time ago because Emery Lord and I have such similar taste in books that when she originally wrote her book recs post, this was the only one on it I hadn't already read and loved. But, because I love to blog about lesser-known writers, I'm slow as hell when it comes to reading the Big Ones.
Uses for Boys by Erica Lorraine Scheidt. Honestly, this sounds like such a Dahlia book, and I bought it such a long time ago, and I have no excuse for why I haven't read it yet. SOON.
The S-Word by Chelsea Pitcher. Same as above, except that I actually just bought it, so this is mildly less embarrassing.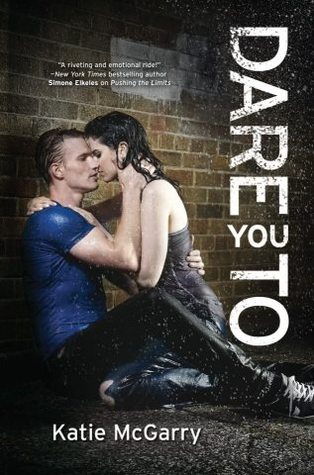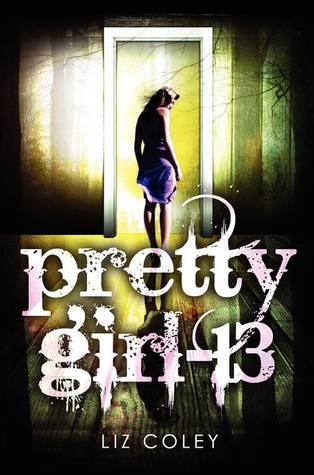 Dare You To by Katie McGarry. I don't know why I'm so slow to read these. They're so my type of book, but I think they just remind me so much of the kind of NA I'm a little burned out on right now? But all things come back around, and I own this one too, so I'm sure I'll be all over it once I'm back in the right mood.
Pretty Girl-13 by Liz Coley. See: Uses for Boys.
Getting Over Garrett Delaney by Abby McDonald. This is actually one I am constantly tempted to pull off my shelf and then blogging gets in the way. In my mind, it's the book I'm saving for when I'm in a bad enough mood to need something super fun and also to rage against the blogging machine and read whatever I damn please.
Golden by Jessi Kirby. I'm a little gun-shy about this one just because In Honor wasn't as much my thing as I'd hoped/expected it to be, but this is the book that seems to be everyone's favorite by Kirby and I'm anxious to try another one of hers. I actually jumped on it, like, the day it came out in paperback, and then promptly accidentally left it in my office and so never got a chance to read it. Actually, since I'm writing this right now, I am going to actually remember to bring it home! This was so useful! Thanks, TTT!