Hi, and welcome to a post I am absolutely 100% ripping off from Jamie at the Perpetual Page-Turner! I've already posted my End of Year Book Survey (also compliments of Jamie, because Jamie basically runs my blogging life, I guess?), which picked My Best Friend, Maybe by Caela Carter as the #1 book I thought deserved more attention, so I won't further go into that one, but here are a bunch of others I loved and didn't see nearly enough people obsessing over. (All books listed have under 1,000 ratings on Goodreads at present. There are a few more I would've listed if I hadn't decided to use that limit, but thankfully, Jamie has them covered!)
The Summer I Wasn't Me by Jessica Verdi – A divisive read, sure, and not for everyone, but I totally loved (and cried at) this story of a girl at a degayification camp, while also really, really adoring the development of the relationship between the central couple.
The Fourth Wish by Lindsay Ribar – It's one of my biggest
frustrations as a blogger that I can't get more people to read this duology. It is so, so good, and not because I love paranormal (I like it, but that's neither here nor there) and not because it's fluffy (it is, which I love) but because it's so compelling and contains such interesting discussions on gender identity and consent and it's just so sharp and funny and sexy and thoughtful and ugh, PAY ATTENTION TO IT, PEOPLE.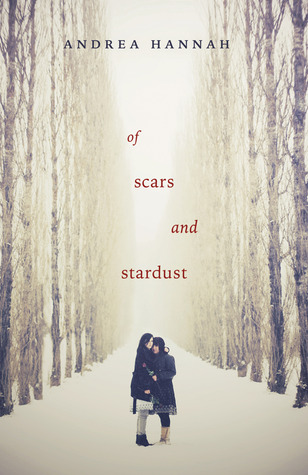 Of Scars and Stardust by Andrea Hannah – Okay, I have to cop to that I haven't read this book since I read it as a manuscript, but I was in love with it then, and can't imagine I wouldn't be now. Such a compelling psychological thriller with sisterly love and well-drawn settings and so much spookiness and just so good.
Dirty London by Kelley York – I was on the hunt for good f/f YA romance and having never read anything by York before, I was totally pleasantly surprised by this one. I actually wrote a lengthy-for-me review of this one, so, check it out.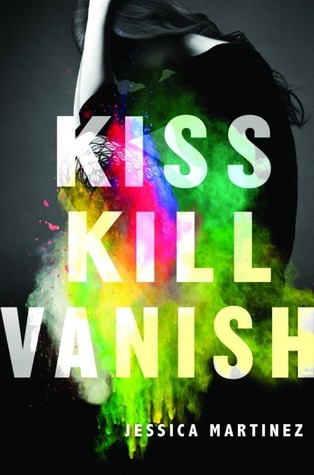 Kiss Kill Vanish by Jessica Martinez – Yes, this was one of my favorite covers of the year, but I loved what was behind it, too. It's full of twisty, turny suspense, and cool to see such a departure from Martinez's previous stuff, all of which I've enjoyed a lot.
Fake ID by Lamar Giles – Totally just read this one under the 2014 wire (like, two days ago) but I really enjoyed it. Exactly the kind of fun, fast-paced thriller I enjoy with the bonus of a couple of well-placed dick jokes.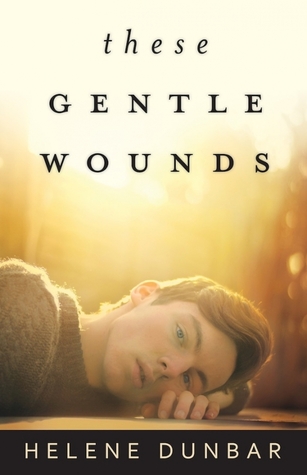 These Gentle Wounds by Helene Dunbar – This was a really beautiful, heartwrenching book with one of the best brotherly relationships I've seen in YA. Also a great find for anyone looking to add more boy POV to their list.
Just Like the Movies by Kelly Fiore – I know people have been looking for more friendship books, and maybe they didn't really pick this one up because it looks from the cover like the emphasis is much more heavily on romance, but I loved the building of a new friendship in this book, as well as the underlying themes. Plus, it's just a really fun, fast read, which is always welcome!
Swimming to Tokyo by Brenda St. John Brown – Literally the most underread, underrated NA of the year. I don't think I've rec'd this to anyone who hasn't loved it. It's also my #1 rec to anyone who liked my own Last Will and Testament. Plus, it's super cheap on Kindle, so, just buy it. In fact, I'll buy it on Kindle for anyone who writes one of these posts and links to it in the comments. Just freaking read it.