Time for another episode of Top Ten Tuesday, brought to you by the fabulous Broke and Bookish! Because a future TTT is going to focus on debuts, I decided specifically not to. I'm also not using in my 10 any books I've already read in some form. (Those are included as a bonus at the bottom.)
The Walls Around Us by Nova Ren Suma. Nova has such a unique, intriguing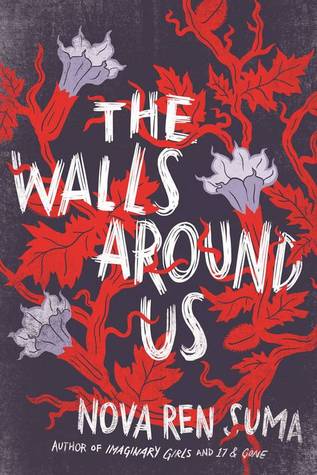 writing style, I feel like I need to try everything she does. Plus, IIRC, this was referred to as "Orange is the new Black Swan, sooo…yeah.
Extraordinary Means by Robyn Schneider. I loved The Beginning of Everything, and am so excited to try another by Schneider. Even though she may have privately spoiled some things. *glares at Robyn* *reads book anyway*
All the Rage by Courtney Summers. I don't feel like I really need to explain myself here. This is pretty much my most anticipated book of ever.
Delicate Monsters by Stephanie Kuehn. Sometimes, you just need to have your mind blown. Given Steph is two for two on that front with Charm & Strange and Complicit, I know I need this next book in my life, which honestly sounds like it could be my favorite of the three. Also, I'm helping her reveal the cover on B&N later today!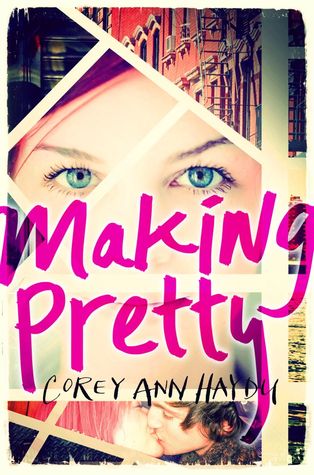 Making Pretty by Corey Ann Haydu. I mean, you've read OCD Love Story and Life By Committee, right? No-brainer. I love how awesomely uncomfortable and uncomfortably awesome Corey's books are; they always go beyond great into an actual experience.
Unbreakable by Robin Talley. Genderqueer character for the motherfluffing win. Plus, I loved Robin's debut, Lies We Tell Ourselves, so anything else she writes is a pretty easy sell on me.
What You Left Behind by Jessica Verdi. After both My Life After Now and The Summer I Wasn't Me, Jess is an instabuy for me. Her premises are always among the most interesting ones out there, and I really enjoy her writing, too.
99 Days by Katie Cotugno. I loved How to Love so much, and not only does this one sound great, but this little bit Ellis had to say about it (and the books she comps it to, which I love) made it clear to me that Katie achieves everything I loved in her debut in her sophomore novel.
I'll Meet You There by Heather Demetrios. I loved Something Real, and I've heard nothing but serious, extreme raves about this next contemp of hers. Like "blows her great debut out of the water" kind of raves.
Violet Ends by Shaun Hutchinson (ed.) A collection of interconnected short stories about a school shooting, containing contributions by Trish Doller and Courtney Summers, among others. So, duh. Duh on so many levels.
Bonus: 2015 Non-debuts I've Already Read That You Should Look Forward To
Skandal by Lindsay Smith. I loved Lindsay's debut, Sekret, and the sequel lived up and then some. (She also has a second 2015 YA I haven't read yet, called Dreamstrider. Inception + Graceling whaaaat yes please.)
Black Iris by Leah Raeder. Hot queer NA FTMF-ingW.
The Devil You Know by Trish Doller. This was another of my most highly anticipated reads until I couldn't wait anymore. Road trips, sociopathy, and sex positivity make it a perfect storm of my favorite things.
The Start of Me and You by Emery Lord. As I said in my GR review, I anxiously await the day every single Sarah Dessen fan discovers and falls in love with Emery Lord. It can't be long now, and it definitely shouldn't be.