Welcome to another Author Spotlight on the Daily Dahlia! Today we have none other than…
And of course, if you'd like to put a face to that name, here's one the author herself has graciously shared 🙂
So, who is Jennifer Brown? Here's her official bio, and where you can find her:
Jennifer Brown is the author of acclaimed young adult novels, Hate List, Bitter End, Perfect Escape, and Thousand Words. Her debut novel, Hate List, received three starred reviews and was selected as an ALA Best Book for Young Adults, a VOYA "Perfect Ten," and a School Library Journal Best Book of the Year. Bitter End received starred reviews from Publishers Weekly and VOYA and is listed on the YALSA 2012 Best Fiction for Young Adults list.
Jennifer's debut middle grade novel, Life on Mars, will be released in 2014. She also writes women's fiction under the name Jennifer Scott. Visit her at www.JenniferScottAuthor.com
Jennifer writes and lives in the Kansas City, Missouri area, with her husband and three children.
Twitter: @JenniferBrownYA
Instagram: @JenBrownYA
Check out her women's fiction at: www.JenniferScottAuthor.com
Why am I such a fan? Please see the following Dahliafied bio:
Jennifer Brown wrote one of my very first favorite YAs. Hate List was a great lesson in creating multifaceted "villains," and from there, I went on to voraciously devour more of her books, which always seem to be right on target with issues that need to be discussed among teens and aren't nearly enough. Her newest release is Torn Away, which I haven't yet read, but a whole bunch of reviews have declared pretty freaking awesome.
Wanna learn a little more about these books? Check 'em out here:
All of These Glorious Books Are Already Published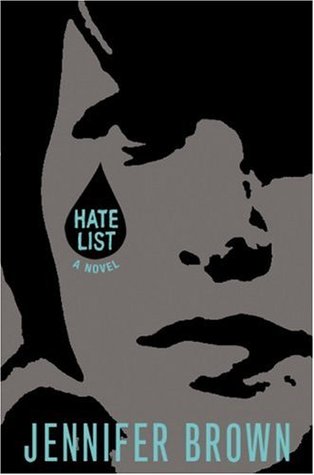 A Little-Known Fact About Hate List:, a book about the aftermath of a school shooting, from the perspective of the dead shooter's girlfriend: Bea, the art teacher who supports Valerie, was inspired by my best friend's mom, Gloria, who has always been there for me. Bea is such a source of peace and belonging for Valerie, she wasn't even given a last name. She is just Bea…or "Just Be."
A Sensory Image to Accompany it: The song "World Full of Hate" by The Dropkick Murphys
Buy HATE LIST here: http://www.indiebound.org/book/9780316041454
A Little-Known Fact About Bitter End, about an abusive relationship: The spillway where Cole takes Alex was inspired by the Prairie Lee Spillway in Lee's Summit, MO, the town in which I grew up.
A Sensory Image to Accompany it: The song "Landslide" by Fleetwood Mac (only I secretly like the Dixie Chicks' version better)

Buy BITTER END here: http://www.indiebound.org/book/9780316086967
A Little-Known Fact About Perfect Escape, about a girl whose brother has OCD: We own a little jackalope toy just like the one Kendra and Grayson pick up at the gift shop in Wyoming. We got ours at Hoover Dam, and his name is "Jack."
A Sensory Image to Accompany it: Mounds and mounds of rocks

Buy PERFECT ESCAPE here: http://www.indiebound.org/book/9780316185585
A Little-Known Fact About Thousand Words, about a girl suffering consequences of having a naked photo leaked: I am a dedicated thrift store shopper, and loved taking Ashleigh and Mack to the thrift store.
A Sensory Image to Accompany it: A wall covered with graffiti, maybe with this on it somewhere:

Buy THOUSAND WORDS here: http://www.indiebound.org/book/9780316209724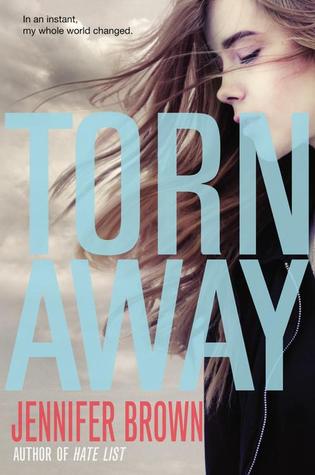 A Little-Known Fact About Torn Away, about the aftermath of a tornado: One of the characters' names, and the town name, are the first and middle names of one of my nieces.
A Sensory Image to Accompany it: Broken shards of a porcelain cat figurine

Buy TORN AWAY here: http://www.indiebound.org/book/9780316245531
For the book pimping portion of our program, because this is my blog, after all:
3 other books in your genre (which, for Jennifer, is contemporary YA) you love:
CRASH INTO ME by Albert Borris
FORGIVE ME, LEONARD PEACOCK by Matthew Quick
REALITY BOY by A.S. King
3 other books not in your genre that you love:
WHERE'D YOU GO, BERNADETTE? by Maria Semple
THE ROSIE PROJECT by Graeme Simsion
GAME OF THRONES series by George R.R. Martin
Who are you repped by? (And/or who reps the books you've sold?)

Cori Deyoe at 3 Seas Literary Agency
As a published author, what was something you learned through the process that was so not worth the stress?
So many things! I stressed so much about what was the "perfect" query letter, following what I thought were the "rules" to a tee. Also, I stressed about "building a platform" or "building a readership" before I was published. And then, once published, I learned that having book trailers made was definitely not worth the stress and money.
What was something that actually was?
Well, I don't know if hard-core stressing is ever worth it, but I think being mindful of a fresh story line and solid writing is a good thing. Lots of competition out there. You have to stand out!
What sorts of things do you shamelessly pass off as "research"?
Social media