Woo, Top Ten Tuesday, aka my favorite meme on the Internet! I love when the topics are ones I can actually do, and allow me to pimp my favorite books with ease.
Well, not ease – this is basically a Herculean task, if we're being honest – but I figured out that I can do this one with the following rule: I'm only counting books that have been published thus far in 2014. That way I don't have to worry about all the amazing books I've read that come out in the second half of the year, like Illusive, The Fourth Wish, Kiss Kill Vanish, Bleed Like Me, Lies We Tell Ourselves, I'll Give you the Sun…wait, where was I?
Oh yes – completely and totally dreading making my end-of-year lists.
I meannnnn here are my Top Ten 2014 Books I've Read That Have Been Published Thus Far in 2014! (ARCs kind of ruin everything, don't they?) (Books are listed in order of pub date) (Yes, I put the books I own in bed for this picture. WHATEVER, STOP JUDGING ME.) (Yes, I also own POINTE, but I'd forgotten where I put it until after I took the picture, SORRY.)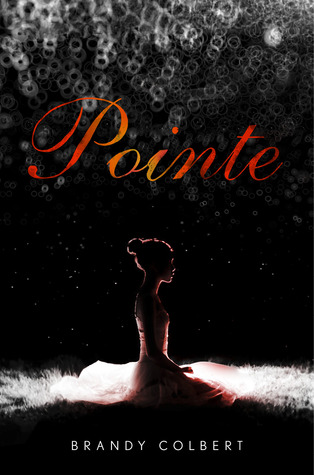 SOMETHING REAL by Heather Demetrios – One huge reason I really wanted to write BEHIND THE SCENES the way I did was because I felt like all the books I'd read about Hollywood/show business in YA skewed in a way I found sweetly but unrealistically young. SOMETHING REAL, was exactly the kind of book I'd been looking for. (But, you know, by then I'd already written and sold mine, and they're not really similar at all, but whatever. You should totally buy/read both.) Love the realism, love the approach, and love the relationships.
SEKRET by Lindsay Smith – See where I gushed about this and the below three titles here.
THE SUMMER I WASN'T ME by Jessica Verdi
POINTE by Brandy Colbert
OPEN ROAD SUMMER by Emery Lord
LIFE BY COMMITTEE by Corey Ann Haydu – I still remember hearing Corey talk about the premise for this book back at a reading at NYPL, when OCD LOVE STORY (one of my favorites of 2013) first came out, and thinking it sounded incredible. Aaaand it was. Love the uniqueness of the story and the parents, love Haydu's characters, who are always flawed and learning, and love that she continues to write things that aren't like anything else out there.
WE WERE LIARS by E. Lockhart – I think we all know the rule when it comes to talking about this one…
EVERYTHING LEADS TO YOU by Nina LaCour – Sweet f/f romance set in Hollywood in which the multicultural MC's passion for her profession bleeds through every page? Written by one of my absolute favorite YA authors? Obvious win is obvious.
GUY IN REAL LIFE by Steve Brezenoff – I actually wrote a somewhat lengthy (for me) review of this one on GR, so you can just check that out instead of seeing me regurgitate it here.
MY BEST FRIEND, MAYBE by Caela Carter – Ditto!
What's on your 2014 list of favoritey faves?